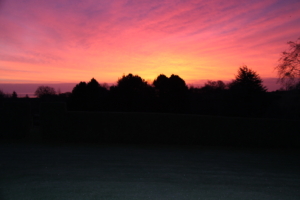 Life can seem an endless maze,
The twists and turns, lulls and delays,
But things always fall into place…
In good time.
Life can be tough, there's no doubt,
But hope is the thing we can't do without.
Right things with joy will come about…
In good time.
The above extracts from a poem by Abimbola T. Alabi illustrate that our patience has been worth while, it is time to return to enjoying our sport. We are delighted to tell you that our range in Roundwood will reopen at 10:00 am on Sunday 2nd May, subject to compliance with the then prevailing Covid movement and association rules.
We appreciate that many members have been itching to get back onto the range. We also understand that many people who are interested in joining have been waiting to come and see our facilities and meet our members. We ask you all to observe the travel restrictions, hand washing rules and group congregation rules.
Please email us at admin@eastcoastshootingclub.com if you have any queries.
http://eastcoastshootingclub.com/wp-content/uploads/2019/02/ECSC-50th-20190101-300x169.png
0
0
SMCEditor
http://eastcoastshootingclub.com/wp-content/uploads/2019/02/ECSC-50th-20190101-300x169.png
SMCEditor
2021-04-19 11:34:05
2021-04-19 11:34:05
Range Reopening Sunday 2nd May