COMPETITION RESULTS
MONTHLY SHOOT 26th. August 2018
Once again we experienced an excellent turnout to-day on a cool and damp, overcast morning. Full lines ensued with the three categories well subscribed. With 20 entries, the second highest number this year, we proceeded to shoot the Timed and Precision 1 format, many members opted to enter multiple categories which made the range very busy and made it a whole lot more competitive. Thanks to everybody for competing in such good spirit and for the positive feedback received.
It was a close run thing in the small bore pistol 'iron sights' category with only seven points separating the first four shooters. Congratulations to Pat C. on his win with an impressive 288/300 BUT it was a close run thing with Eugene Mc. shooting 287/300 and the undersigned registering 283/300!! Ed P. was close behind me on 281/300!! Sean Mc. brought home the winning score in the Red Dot category once again with a very impressive 295/300. Anthony F. and Dom McG. Each scored 288 with second place ultimately decided by 'X' countback, with Anthony taking the honours with 6 (X) to Dom' 5 (X). In fourth place and warmly welcomed back on the range was Maurice B. who has been absent from the club due to illness since October last, and calmly stood on the line and shot a 286/300 without even a blink!! Great shooting and great to see you up and about, Maurice, welcome back and best wishes from all at East Coast for continuing progress with your recovery.
Dave C. registered the winning score in a small entry centrefire 'open sights' category, scoring a very respectful 264/300. Dave was key in manufacturing the new target holders on the pistol range with help from Tommy Mc and Ralph L with help from many others to fix them in place on the range and it is appropriate to record my thanks here following the clubs first use of them in a club shoot to-day. They were in place for the National Shoot two weeks ago and were warmly commented upon by shooters from all over the country who competed on the range that weekend.
It was a red letter day in the Gallery Rifle category with a modest number of entries this month, three all told. Pat C., having hit a rich vein of accurate shooting with the pistol was keen to compete in this category also and registered an excellent 296/300 This score stood until the very end of the morning when the undersigned was relieved of RSO Duty and finally got to fire his gallery rifle card, and was very pleased to record a 'POSSIBLE', 300/300!! Exciting stuff, all on the line at the time signed the card as did all in Stats – and all in the club at the time!! A picture of the target is attached to this report!!
My thanks to Cathal C. and Anthony F. both of whom stepped in to R/O lines in this shoot to allow me to compete; the next shoot is planned for Sunday 26th September 2018, first shots away at 1030hrs, and we'll be using the NASRPC Multi-Target format. This card also allows intermingling of pistol and semi-automatic rifle shooters so do continue to bring your rifles with you!
I plan to run a Gallery Rifle '50 Precision' competition on 9 September 2018 in the rifle range, first shots away at 11am.  Course of fire will be four cards at 50 metres, standing unsupported; first card unlimited 'sighters' followed by three scoring cards each of ten rounds shot in five minutes. Targets are the Small Bore Pistol 25 metre Precision versions. The competition is suitable for single-shot, semi-automatic and bolt action rifles.
See you then,
Paul F.
Pistol Section.
T&P 1 – OPEN SIGHTS (HPS 300) (RIMFIRE)

 

Pat C.
288
Eugene McH.
287
Paul F.
283
Ed P.
281
Tom McC.
275
Anthony F.
268
Darren McH.
236
Thomas S.
227
Mark O'D.
203
Peter P.
170
T&P 1 – RED DOT (HPS 300)(RIMFIRE)

Sean Mc.
295
Anthony F.
288 / 6-X
Dom McG.
288 / 5-X
Maurice B.
286
Cathal C.
276
T&P 1– Open Sights (HPS 300)(Centrefire)
Dave C.
264
Mark O'D.
222
T&P 1 – Gallery Rifle (HPS 300)
Paul F.
300
Pat C.
294
Anthony F.
292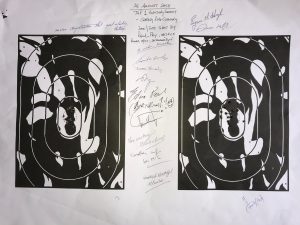 http://eastcoastshootingclub.com/wp-content/uploads/2019/02/ECSC-50th-20190101-300x169.png
0
0
SMCEditor
http://eastcoastshootingclub.com/wp-content/uploads/2019/02/ECSC-50th-20190101-300x169.png
SMCEditor
2018-08-26 19:19:27
2018-08-26 19:21:37
Competition Results Monthly Pistol Shoot 26th August 2018